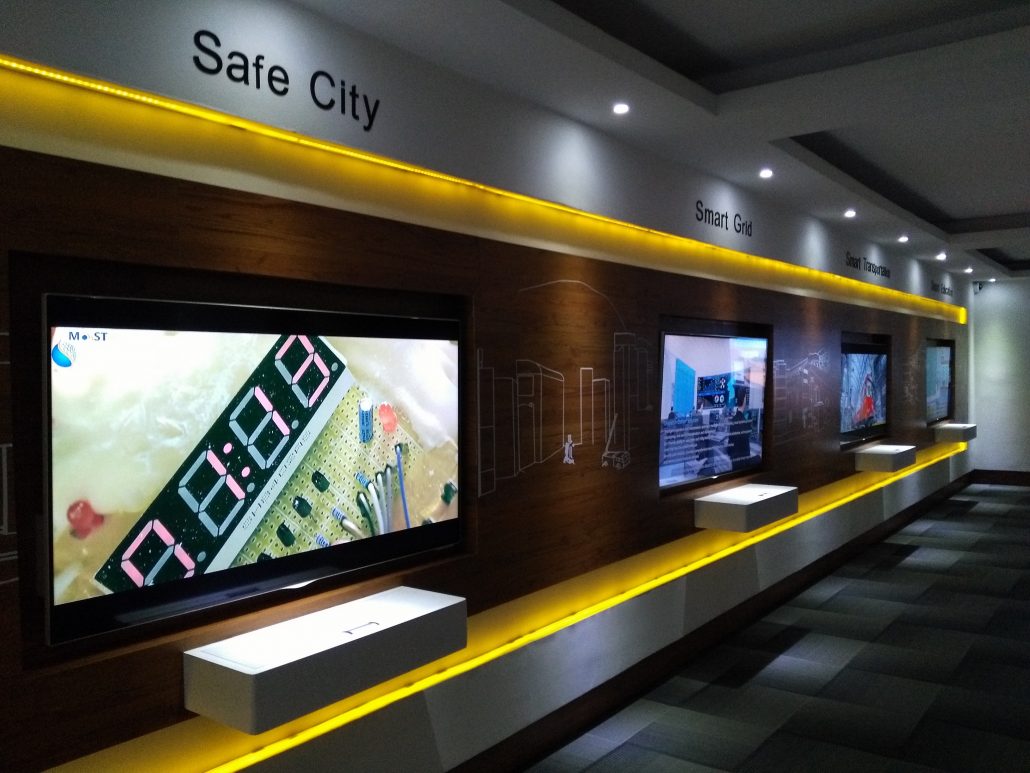 If we've been quiet about our Digital Entrepreneurship in Africa research, it's because Michel, Mark, and I have been busy drafting chapters for an upcoming monograph. In the book, we use our empirical data to work through some of the development hopes that have been associated with digital entrepreneurship, for instance, that Africa may leapfrog industrialization or that Africa's digital entrepreneurs are uniquely positioned to solve a host of thorny issues in African economies and societies. We show that there is a lot of progress, but also that digital entrepreneurship is a slow and painstaking endeavor in many African contexts. We feel that this is important research, because we continue to see overly optimistic and simplistic expectations among development organizations, investors, and others. We hope that our work can help inform some of the ambitious initiatives that have begun, such as the World Bank's $2 billion of investments into Africa's digital economies, GIZ's Make IT, or France's announcement of a $76 million startup fund.
We are still discussing with publishers but we want to share the book description and chapter abstracts (pdf) to give you an idea of the content you can expect to come out in a year or so from now. Watch this space!
Friederici, Wahome, Graham_Outline_Digital Entrep Africa (Nov 2018)
Here's the short description:
Digital entrepreneurship is widely believed to be an engine for Africa's development in the 21st century. From Mark Zuckerberg to Emmanuel Macron and Paul Kagame, technologists and policymakers have proposed hopeful narratives, arguing that digital technologies are enabling Africa to "leapfrog" and experience ground-breaking economic progress. Entrepreneurs and innovators who exploit these opportunities are construed as the driving forces of "Africa Rising" and the "African Century." Accordingly, Africa has seen a digital entrepreneurship boom: in just a few years, hundreds of millions of dollars have been invested in tech cities, entrepreneurship trainings, coworking spaces, innovation prizes, and investment funds.

In this book, we unpack aspirations concerning "the digital" and "entrepreneurship," contrasting them with insights into what is actually happening on the ground. The book grapples with the large gap between boundless ambition on the one side and sobering statistics on the other: in any imaginable measure for digital economies, Africa does far worse than any other continent, and global divides seem to be widening.

Our book draws on research conducted as part of a five-year research project, including fieldwork in 11 African cities. In doing so, it seeks to go beneath the hype, and explore, document, and analyze the phenomenon of African digital entrepreneurship. It aims to understand opportunities as well as limits that the rise of the Internet has brought to ventures in Africa, painting a richer and more realistic picture than media articles and policy documents have done.

We show that the average African digital enterprise does not grow exponentially, does not scale internationally, does not attract venture capital, and does not disrupt cumbersome analog value chains. Instead, we see entrepreneurs who are creatively and productively applying and adapting digital technologies to their local economic, social, and political contexts. This has many of the wished-for positive socio-economic effects, just not at the rate and scale that the widespread narratives suggest.

Our book is thus able to build a nuanced review of what the digital revolution means in, and to, some of the world's economically most marginal places. The space-transcending, bridging, scale-free, and zero-marginal-cost properties of digital tools and technology are sometimes in evidence, but can only be brought into being by select actors in certain places. It is by looking to, not just the successes and failures, but also the everyday activities of Africa's digital entrepreneurs that we can offer guidance for those who look to distinguish between possible, probable, and implausible futures for African economies.